At Haldbjerg you can spend the night in a shelter, a tent, a teepee or a hammock. If anyone requires a hotel bed, we have agreements with local hotels and can arrange transport.
Each site on Haldbjerg has its own special view, as well as an associated table/bench and fire pit. In case of really bad whether, you have access to one of our large fire cabins, which can be shared with other guests or booked for private use.
Luxury breakfast, meal boxes for preparing a delicious meal over the bon-fire and locally produced beverages can be added to your stay. 
In our shelters, you can sleep safe and dry and wake up to birds chirping and a unique, breathtaking view. On Haldbjerg you will find 5 shelter sites distributed in the beautiful nature. Each site is named and has its own special view, its own fire pit and table/bench set.
Shelter "Bjerget" consists of two separate shelters with room for a total of 12 people and is located at the top of Haldbjerg with a view of Solbjerg Engsø and Gribskov. Shelter "Bjerget" is the one closest to our service van and toilet facilities.
Shelter "Skrænten" consists of two combined shelters with room for 14 people and is located in the former gravel pit with a view of high slopes – here it is cozy and a bit cave-like. Perfect for the large family or group of friends. 
You can see shelter "Kløften" in the picture here. It is a single shelter with room for 6 people and is located by itself, at the very bottom of a gorge. Here you and your guests really has your own secluded space, and it is our most popular shelter for couples and smaller groups.
Shelter "Marken" is a single shelter with room for 6 people and is located on the southern slope of Haldbjerg with a view towards Haldbjerg. This shelter is closest to the "hay hotel area", i.e. for you who arrive on horseback.
Shelter "Gærdet" is a single shelter with room for 6 people located on the south-west slope with a view across the gorge of Haldbjerg. The shelter has its back to the busy road from Hillerød to Helsinge at a distance of 100m. A buzz from the road cannot be avoided during periods of traffic.
Our large tipi has room for 20 guests. It is located at the top of Haldbjerg with a beautiful view, and has its own bonfire and bench tables. Spending the night here is quite special as the tent cloth gives a unique, nature near atmosphere compared to traditional tents. The tipi is suitable for hosting meetings and gatherings for larger groups. 
Our small tipi has room for 8 guest can be set up on one of our many tent sites. 
In both teepees, you can spend the night on field beds if a little extra comfort is desired.
We have 5 different sites for tenting, with room for 1-10 tents. All tent sites are equipped with fire pit and bench table. 
Look up the descriptions of the tent sites in the booking system, and decide your view and distance to facilities. Bring your own tent, or rent from us. In both cases, we will be happy to support you in pitching the tent.
In several places on Haldbjerg it is possible to find a nice place to sleep in a hammock. Especially the tent pitch "Plateauet" or tent pitch "Dalen" have trees around, where it is obvious to set up your hammock.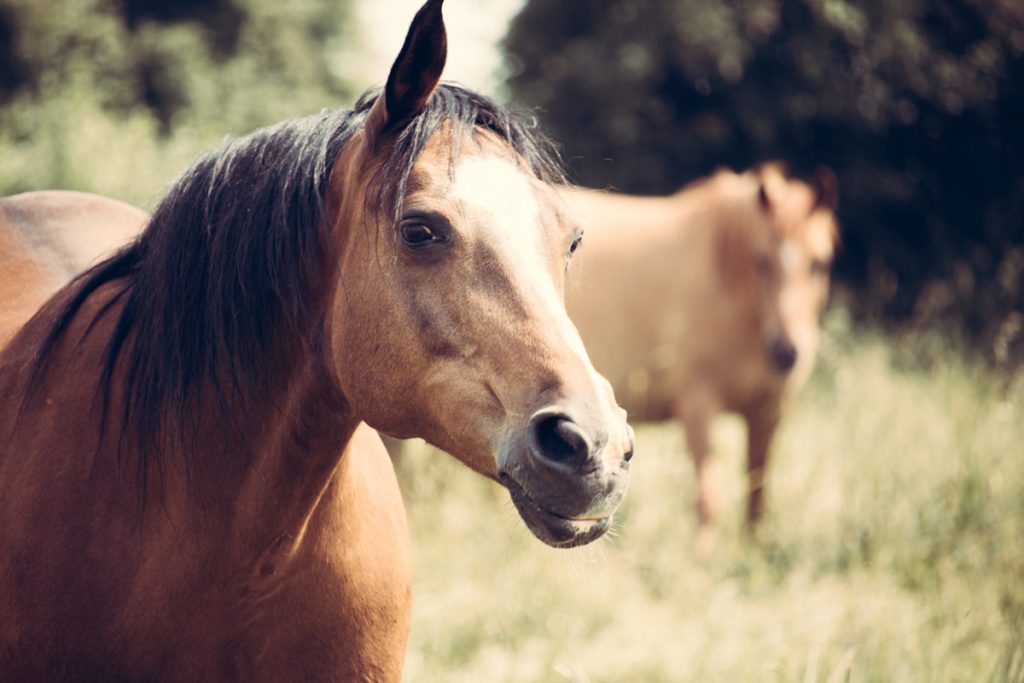 If you touring the parforce landscape in Gribskov on a horseback, we can offer a "hay hotel" for your four-legged friends and a shelter or tent accommodation for you. The "Marken" and "Gærdet" shelters will keep you close to your horses. Meal box for food over the bon-fire, drinks and luxury breakfast can be purchased additionally.
Skriv gerne til os i formularen, hvis du vil høre mere om mulighederne for et fantastisk møde eller event hos os på Haldbjerg.